3D Animated Butterfly gifs
A selection of 3D animated butterfly gifs with a transparent background, have a look at the YouTube video if you want to plant butterflies onto a static photograph.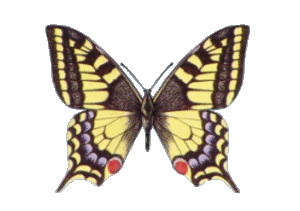 Marsh Fritallary Butterfly
Make sure my 3D animated butterflies do not fly off your page
I have done my best to give these butterfly animations their correct names but considering I have made them all from scratch it is possible that some of these butterflies do not actually exist in real life. Why worry? they are pretty and could be a colourful addition to any blog or web page. They all have a transparent background; hence they are sitting on my light blue web page without too much of an obvious "halo" around their wings.
​
The LGBT butterfly is one of my favourite animated butterflies, it is colourful and is transparent around the white circle which allows it to be planted on a light coloured page, like the light blue one here and displays very nicely. There is even some room for text of your choice in the bottom left hand corner of the white circle.
People love butterflies and as I have been making them for years, you can use them on your blogs, websites, mobile phones, social media and just about everything else.
They look good planted onto a web page or blog and they are certainly not big in file size so they download very quickly and make an interesting little addition to attract attention to your article. I have used one, all be it a "blank template" version on my contact page.

The butterflies with shadows (The shadow is not transparent) will work best on a white, light grey or blue background, but a little experimentation with different colours behind them is advisable. They could be used on a dark web page but you will probably find a slight "halo" around the butterfly image.